Ninja Trader is a charting and trading platform for forex, futures, and stock traders. This innovative platform is a must for any active trader from novice traders to experienced traders. Most of our students use one of two charting platforms – Multicharts and/or Ninja Trader.

Free version
Ninja Trader is free for traders who are interested in using the platform's standard features. But these are anything but basic. The standard features that are available at no cost include:
[unordered_list style="arrow"]
Trade simulation
Back testing and optimization
Automated strategy development
Market analytics, and above all…
Charting
[/unordered_list]
It is important to note that the CME fee waiver program is only accessible via the paid version of the program. So if using CME real-time data this trade-off of costs needs to be considered.
Paid version
Ninja Trader also allows traders to either lease the platform or buy a lifetime license, which gives them the ability to trade live through a brokerage account using the platform. There are hundreds of well-known and reputable brokerages that have the capability to do live trading through Ninja Trader. Here are just a few of the brokerages that support the platform:
[unordered_list style="arrow"]
Zen Fire
Vision Financial Markets
Trading Technologies
TD Ameritrade
Patsystems
MB Trading
Interactive Brokers
GAIN Capital/Forex.com
FXCM, and
CQG
[/unordered_list]
Installing Ninja Trader
Ninja Trader can be quickly downloaded from www.ninjatrader.com or through the web site of any of their partners. The platform works with most versions of Windows. But it requires that Microsoft .NET Framework 3.5 is installed. This is a free download if not already installed on your PC.
The default page that opens in Ninja Trader is the Control Centre. This is the dashboard that traders use. From the Control Centre, traders can track their account performance, their account balance, manage their account log information. They get a centralized view of positions, orders, execution, and strategy. From here, traders also access all aspects of the platform from one of the three main sections: status bar, information tabs, and menu systems.
Other data providers
Users are able to connect to a market data provider in order to get real-time market data or end-of-day market data. The available market data providers are:
[unordered_list style="arrow"]
Yahoo Finance
Tradestation
Kinetick
Metastock Import
IQFeed
Google Finance, and
eSignal.
[/unordered_list]
These data providers are alternatives to using data supplied via a brokerage firm.
Using Ninja Trader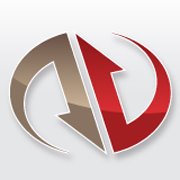 The Instrument Manager allows the traders to select trading symbols that they want to see on a new price chart. They can also pick symbols from the new Chart tab in the File menu.
The charts can be populated from as many or as few symbols as desired. Charts can be customised for bar type, time period, trade locations and data visual information. The trader will pick his or her symbols and then can switch period, bar type, and data options. With a single click a new price chart for the desired symbols and time frame will open. There is no limit to the number of charts that can be opened simultaneously.
Traders can also customise their charts, for style and colour preferences, adding visible grid lines, changing the font, etc. A default chart template can be saved so that future charts will appear in the same format. This means that this customisation only has to be done once.
In addition, a variety of analysis tools or indicators can be installed and applied to the chart. A wide range of popular indicators are installed as standard. Those can be added to by writing bespoke ones or even buying new ones.
Another feature of the charts is that traders can choose to show the data box. This will display information for a selected price bar such as time, date, high, low, open, close. Any indicator values will also be displayed.
Ninja Trader can be time-consuming to learn. But the benefits that it brings to the table are a must have for any serious trader. Ninja Trader is growing in popularity, and rightfully so. Because this platform has so many features that are essential tools for charting purposes. Plus for those who purchase or lease a license, they can execute trades from within the same program.